"

Her goal is to entertain, promote the music she loves and ALWAYS stay connected to her FANS around the world... "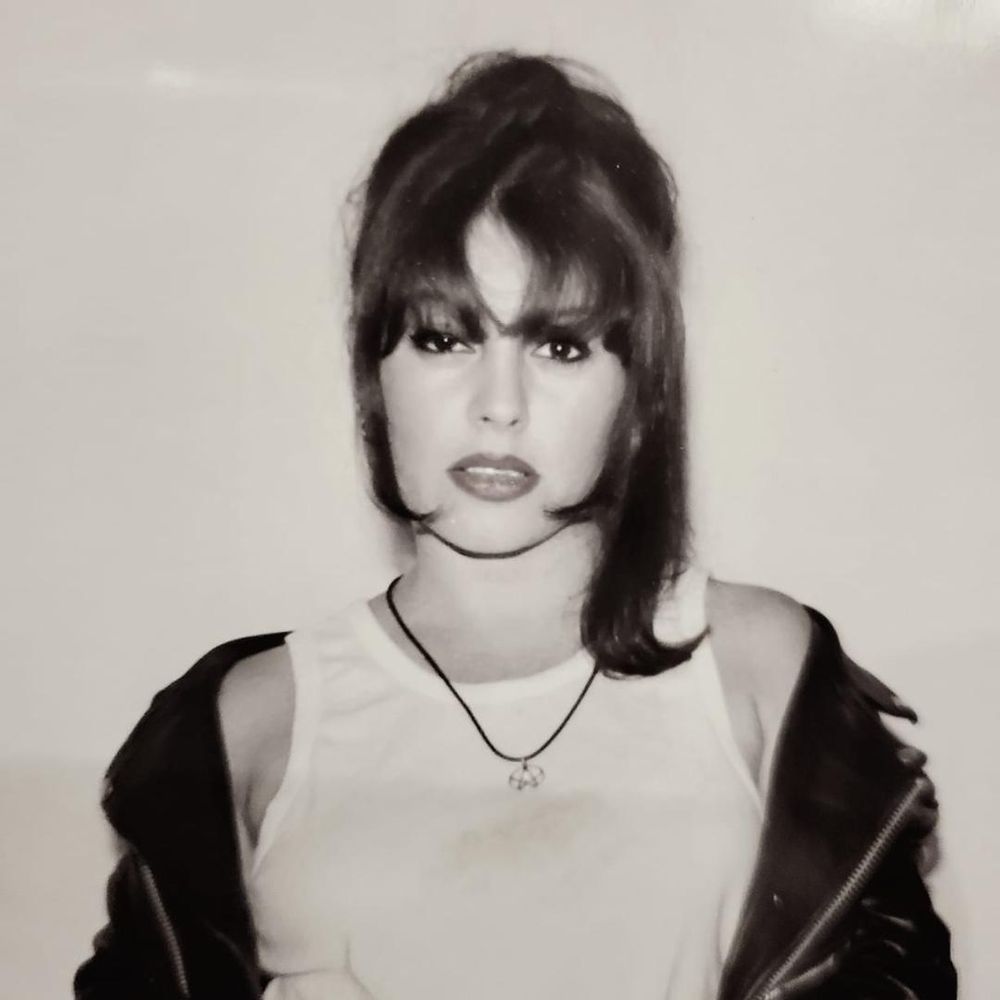 Billboard /// Pop /// Old School Freestyle /// Dance /// International Recording Artist 
Old School Freestyle Classics mostly known for: "Now & Forever", "Who's Got Your Love ", "I'm The One", "Take Me Away", "99 1/2" & many, many more...  
NYASIA has been singing professionally for the past 30 years.  
After being signed to Mic Mac Records in 1990, her debut song, "Now & Forever", went to the number one spots in Miami, Brazil, Chicago and Texas.  
Her next Single, "Who's Got Your Love", crossed over in California before hitting New York and hitting the top ten.  This track was on BILLBOARD, "Hot 100 Airplay" & "Billboard Hot 100".  
Nyasias "self-titled", debut album, spawned eight 12" singles with countless remixes.  That album had the talent of producers/writers;  
Mickey Garcia, Nelson Cruz, Ellis Pacheco, Michael Bertot, Mauro DeSantis & Mike Lerello just to name a few. Duets included songs with George Anthony & David (formerly of Nice & Wild)  
In 2010, Nyasia recorded her 2nd Freestyle album with the help of her husband, Martin "DJ Paradise" Santiago and Tazmania Records.  
The talent on this album was blessed by names such as: Wilma Cosme aka Safire, Kenny Diaz, Carlos Berrios, Edwin Ramos, Pompeo Messano, Mike Astorga & Jose Rodriguez of Pure Pleazure, Julio Mena, Tony G & Victor Zapata of Nu Image, Wendy Scanlan, Jonelle MaClean Aquilino, Ron Esco, Vanessa Conde, Lori Thilet aka Heartbrake, Joei Mae, Ayna Diaz, Nelson "FFWD" Cruz, Michael Bertot, Mike Lorello, Wilfredo Castillo, Ben Ferrer, Janet Vazquez John, Bill Ray & Ricardo Zayas.  
In that same year, she changes gears with an EDM release & remake of the Classic, "99 1/2" with Wendy. The Dance track is done by the late great Carlos Mojica out of Chicago. (R.I.P.)
2013, the release of her 2nd EDM, "I Need You" is released also done by Carlos Mojica. (R.I.P.)
2014, Nyasia & George Anthony get together for their 2nd duet as a new Freestyle release "HEARTBREAKS" with the talents of Willie Valentin, Juan Manuel Gonzalez, George Anthony & Jay Alams.  
2016 brings the talents of The Santana Twins together with Cutting Records for the beautiful Freestyle banger, "Remember"...  
2019, Miami Melody Music and the talent of legendary Giuseppe D. releases "This Love Will Never Be" 
2021, "TIME" is release on her own label, NYASIA MUSIC, written by Jay Alams, Nyasia, Jenni Renee and Manny Man. This is the first track from the upcoming project, "WALK AWAY" and available everywhere.
Nyasia continues to tour all over the states in clubs and in arenas internationally.  
Her goal is to entertain, promote the music she loves and ALWAYS stay connected to her FANS around the world...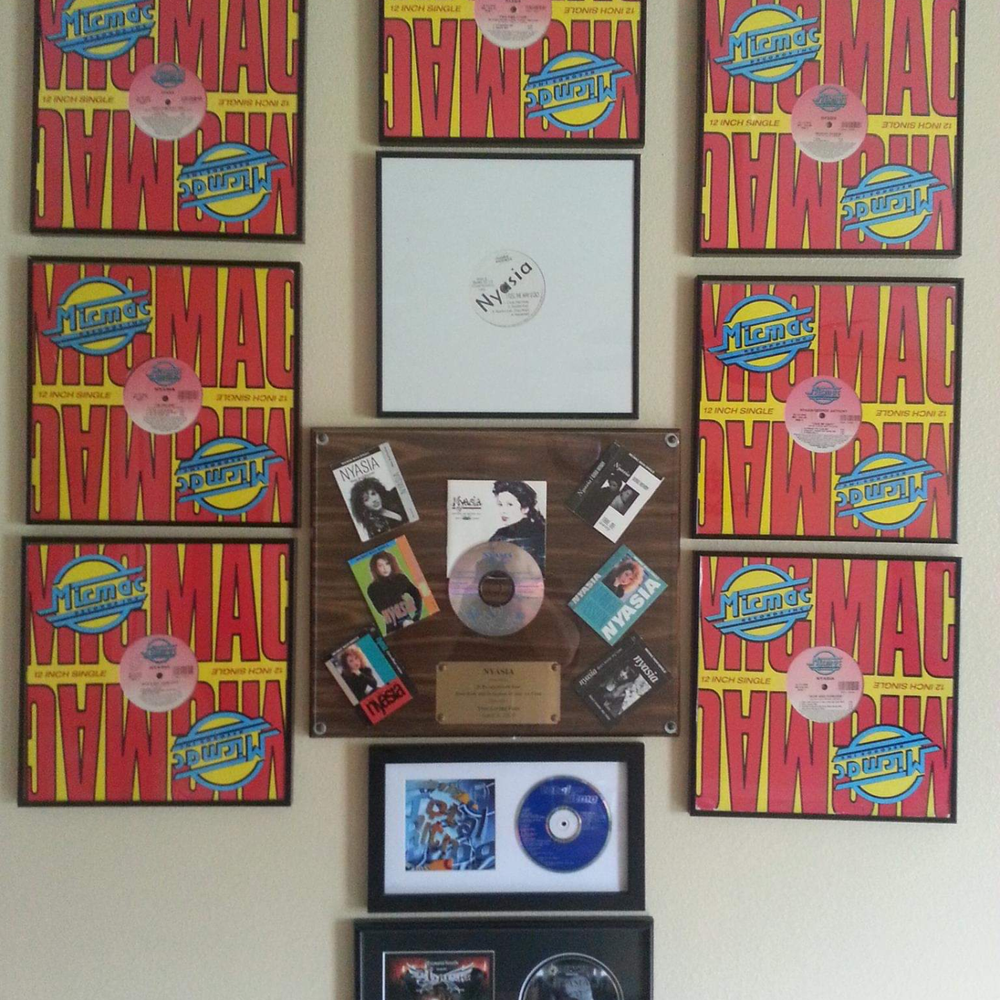 DISCOGRAPHY
1991- 1994--- Album "NYASIA" (Mic Mac Records) 
Now and Forever (12")  
Who's Got Your Love (12")  
I'm The One (12")  
Don't Waste My Time (12")  
Stronger Together (w/ David)  
Two Time Lover (12")  
Can I Count on Your Love  
Midnight Passion (12")  
Take Me Away (w/ George Anthony) (12")  
Heal My Broken Heart  
1996-2000 Miscellaneous Singles featured on various Compilations
I Don't Want Your Love--Xclusive Records  
I Feel The Way You Do-- Xclusive Records  
Shake It To The Rythym-- Interscope Records  
This Love Was Meant To Be (w/ 2BMF & AfroRican) -- Interscope Records  
True Love-- Artistik Records  
If I Can See You Now- E.L.I. Records  
2008--- Physical Attraction-- After Dark Records (Don't Look Back [Session 1]
2009--- Betray-- Aria Records (Digital Single) 
2010--- Album "This is Me" (Tazmania Records)  
Now & Forever (REMIX)  
99 1/2 (w/ Wendy)  
Broken Heart (w/ Pure Pleazure)  
Tell Me Again  
I Don't Want Your Love  
Betray  
Who's Got Your Love (REMIX)  
Taking Back  
Rectify 
Physical Attraction (Edwin Ramos Remix)  
Please Don't Wake Me  
Broken Heart (BrEakAtoN Mix)  
2010--- 99 1/2 (EDM) -- Tazmania Records  
2013--- I Need You (EDM) -- Tazmania Records  
2014--- Heartbreaks (w/G. Anthony)-- Artistik Records  
2016--- Remember (w/TST) -- Cutting Records  
2019--- This Love Will Never Be -- Miami Melody Music
2021--- Time -- Nyasia Music